By Jeff Bigelow
I spend A LOT of time on the road - over 125K miles a year - and like many of you, I deal with flight delays, cancellations, missed reservations, etc.
When these inconveniences happen, I find it greatly affects my mood and behavior; but it really shouldn't.
For what it's worth, here are 5 simple suggestions from a non-motivational speaker (me!) on ways to handle these travel stressors.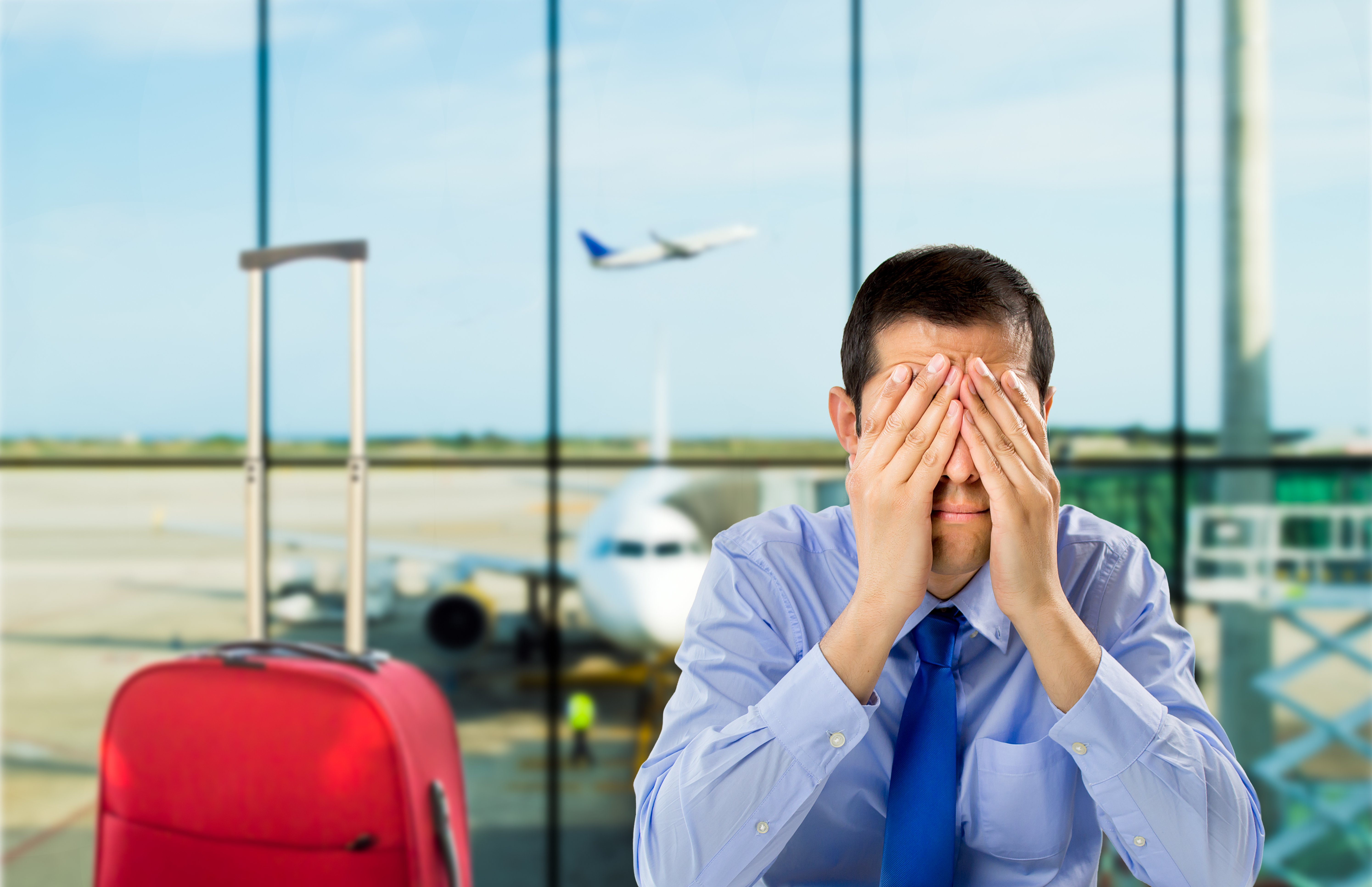 Let it go. Realize these circumstances are 100% out of your control so why let it bother you so much?
Exercise. Of course, just letting it go is easier said than done. So, if you find yourself getting annoyed then - as quickly as possible - get some exercise! Boost those endorphins and get on with your day.
Seriously. Get moving. You can exercise literally ANYWHERE.
When I am waiting for a flight I am often dumbfounded by how many people I see sitting down! You are about to board a flight for an extended period of time, where - for the most part - your only option is to stay seated. So why do it prior to your flight as well?!

Walk down the main corridor of the airport. Do it a few times if you can. You will be amazed at how many miles you can get in at an airport while waiting for a flight.
When you board, guaranteed you will feel refreshed and better about yourself.
Now really… Go workout. No matter how busy you are, when you get to your hotel room - unless it is really late at night - throw your stuff down and immediately hit the hotel gym.
If you think, "Let me just answer these few emails first," or "I just need to call this person back before I workout," the odds of you actually breaking a sweat in the gym go WAY down. Getting that workout in first will make you feel 100% better and you'll be more productive when you do sit down to answer those emails and make calls.
Open up the mini bar. Finally, if ALL else fails… Have a drink! Cheers!
---
Written by Jeff Bigelow
Jeff joined SpeakInc in 1995, became Partner in 1996, and with over seventeen years of experience in the industry, still loves what he does. Jeff is a graduate of California State University of Northridge with a B.A. in Radio, Television, Film. At SpeakInc he works both in the corporate market, as well as the association market and is actively involved in the American Society of Association Executives (ASAE). Outside of his time in the office, Jeff can be found relaxing at the nearest beach or swinging the clubs on one of Southern California's amazing golf courses. What brings him the most joy, of course, is spending time with his wife, Denise, and daughter, Faith.
---