By Leah Doyle | Sept. 4, 2020
The COVID-19 pandemic is forcing many business sectors to rethink and reset how they operate, especially the event industry.
The recent PCMA panel compromised of SpeakInc President, Rich Gibbons, and other event experts was featured in Forbes for their discussion on how industry value chain members can meet the needs of the new normal through collaboration and transparency.
Gibbons believes the industry needs to consider "a new fabric of agreement" based on collaboration.
"We're all taking a spoonful of the same medicine here. This is the industry's most massive reset button that we've seen. And it really does give us a chance to retool the value chain and change the lens we look through when examining all these issues."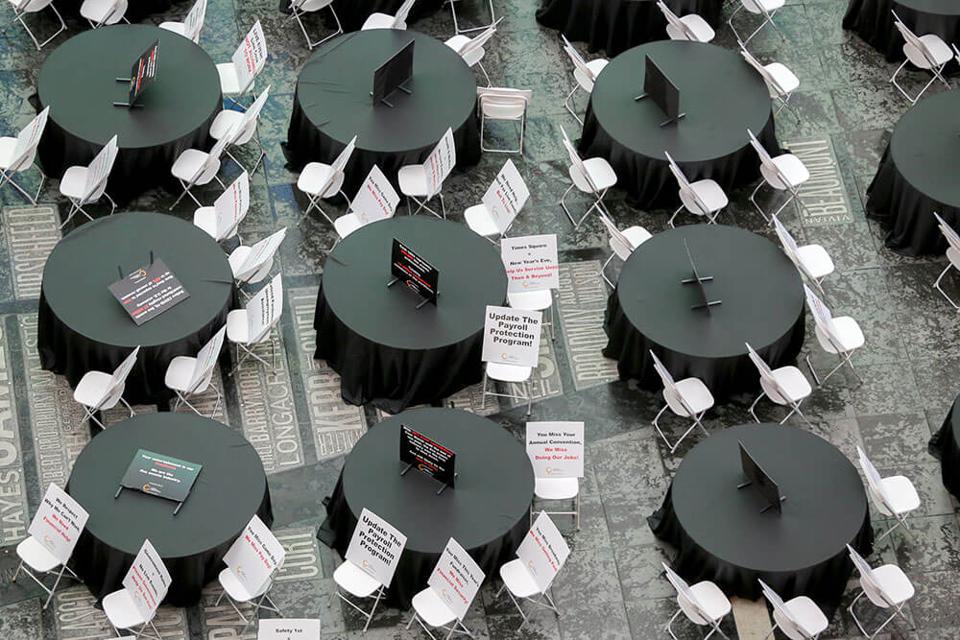 From the Live Events Coalition of NY / NJ | NATURAL EXPRESSIONS NY / HECHLER PHOTOGRAPHERS
---
Written by Leah Doyle
Leah originally joined SpeakInc in 2006 and currently serves as their Marketing Coordinator. Originally from Southern California, Leah is a graduate of San Diego State University. She currently lives in Jacksonville, FL with her husband, John, and their two children. If she's not taxiing her kids to the ball field or dance studio, you can find her at the beach or a local coffee shop!
---