By Leah Doyle | Dec. 31, 2020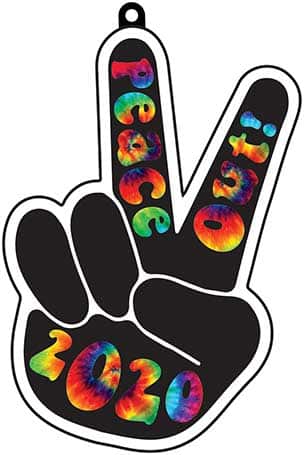 How many different ways can we put this year to rest, kick it to the curb, and finally slam the damn door on it?!
Before we bid farewell to 2020 (and never mention it again) let's take a stroll down memory lane. January 2020 was ushered in on fire! Yes, remember the horrible bushfires in Australia, seems so long ago, right? As if that weren't enough to kickstart the year, there were US tensions with Iran that had all of America's attention.
By March, this little thing called Coronavirus hit the stage (no pun intended) in full force completely ravaging the meetings industry, along with many others. This was referred to as the "Corona Crash" and WOW did it tilt our world.
Lockdowns began and so did the search for toilet paper! Who knew toilet paper would be the golden ticket item of 2020?? As we slid into April we hit a historic job loss sending the economy into the abyss (or crapper if we're really being candid). In SpeakInc fashion, we like to focus on the positive, so April wasn't all that bad, as gas prices hit an all-time low! Of course we couldn't go anywhere, but it was still nice knowing we had cheap gas (insert funny shoulder shrug).
By May, due to tragic occurrences it propelled the world into the #BlackLivesMatter movement.
With June and July, the world continued working from home, which leads me back to who cares about that cheap gas anyway, especially when work meetings, events, and socializing were now being done via Zoom. Zoom stock skyrocketed and business, happy hours, family reunions, game nights, and holidays were off and running in a way we'd never experienced before.
While the world grappled with numerous biological and natural disasters, human-error led to a deadly explosion that rocked Beirut's port in August. In addition, the US fought wildfires across the Northwest.
You know where I'm heading, right? Right into November, straight into the Presidential Election season (gulp and big breath)!! Talk about WILD! This election drove more voters to the polls than ever before, making this election historic (for many reasons)!
So, here we are in December living through the third wave of Covid-19; However, the Covid-19 vaccine has begun to roll out. There is still so much to learn, but one thing is for certain, we have an incredible ability to adapt and flow. If there were ever a time that we've had to tap into our resilience, re-think the way we do business, innovate our personal brand, and lift each other up, it's NOW!
So, that's a wrap! Congratulations on making it through the year! We all may have a few more gray hairs, our houses might be a mess, our kids may not be taking the daily bath, we might be doing business on our couches, in our kitchens, cars, and basements, but we have survived! As we wave goodbye to a historic year we turn our eyes to the future, a cautiously optimistic future filled with opportunities, some we may not have even thought of yet.
If you're looking for ways to boost organizations' resiliency and performance in 2021, meet a few of our Performance Speakers who understand that peak performance requires strategy, focus, and effort to maximize potential.
From our family to yours -- cheers to a wonderful new year!
---
Written by Leah Doyle
Leah originally joined SpeakInc in 2006 and currently serves as their Marketing Coordinator. Originally from Southern California, Leah is a graduate of San Diego State University. She currently lives in Jacksonville, FL with her husband, John, and their two children. If she's not taxiing her kids to the ball field or dance studio, you can find her at the beach or a local coffee shop!
---